The Peace Light - COVID Precautions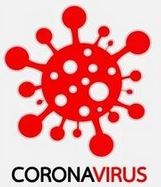 After much discussion the UK Peace Light team have reached the sad conclusion that due to the various Covid 19 restrictions across the UK , it would be too difficult following the variation of travel restrictions and meeting up arrangements to distribute the Light without putting people at risk of passing on the virus. Likewise we would struggle to collect the Light from France or Belgium without our members having to go into quarantine and again risk contracting the virus.
We therefore have decided that this years Peace Light distribution will not take place, but all being well we will be able to resume normal service next year when hopefully the Covid restrictions will have abated. Further details will be published on the website in due course, but could I ask that you pass this information on to anyone you may share the Light with each year.
We have been told that a Vienna Peace Light service will still be taking place but in a different format, but International Scouting delegations will not be invited. The Scouts in Austria have decided following the service to distribute the Light from the country borders, as more information becomes available we will update our website
Sorry - UK Peace Light team.
We share the sentiment of the people that have been in touch but maybe if its felt appropriate, you could create your own "Gift of Light", and locally share that symbol of Peace and Hope to those affected by the Covid 19 virus, BUT please follow any restrictions associated to your local Teir/Lockdown Area, and of course please do not share the your Light out of your restricted area. Please find below a copy of a risk assesment we compiled if we would have been able to carry out our normal distribution, but if you decide to share your Light, it may be adapted if any risk assessments are required.
PL Distribution Risk Assessment (MSWord)

We have recieved the following information for the PL Organisers in Austrian
Dear friends in Scouting, dear members of the Peace Light Community,
In the light of numbers of COVID-19-infections rising throughout Europe and the respective hygiene, safety and travel regulations, the Scouts and Guides of Austria have not only cancelled most of their public events but also decided that the Peace Light Ceremony 2020 will take place without physical attendance of international delegations.This has been no easy decision as we know how important the emotional and symbolic sides of coming together and sharing the Peace Light are, how many scouts and guides have been looking forward to take part and how much effort you have put into organising your trip to Salzburg already. However we see it as our responsibility not to encourage large groups of people to travel long distances and meet in confined spaces.
This is our plan for 2020:
The ecumenical Peace Light Service will be held on December 12th in Salzburg with representatives of the various Christian churches as usual.
The service will be streamed live on the internet. We encourage scouts and guides to take part in the service online.
There will be no international delegations present.
International delegations are invited to prepare and submit a video-message which will be part of the ceremony. (see details below)
During the ceremony a candle will be lit for every nation taking part in this years Peace Light Campaign.
Representatives of the nine provincial associations of the Austrian Scouts and Guides will receive the Peace Light.
From Salzburg the Peace Light will be carried to the Austrian border where it will be handed over to the Peace Light Committees/ Delegations of neighbouring countries.
We then ask those countries to carry the Peace Light to the countries further away from Austria and so on. (see details below)
Videos, pictures and reports from the handovers at the borders will be posted online.
If you have not yet registered your delegation online please do so in spite of this years changes: https://ppoe.at/international/friedenslicht/anmeldung-zum-friedenslicht/ We still need the name and contact details of the responsible person for your delegation. Please understand that we are only able to communicate with one delegation per country!
This plan may be challenging but we trust in the scouts ability to adapt to new situations quickly and in good spirit. Doing as outlined above we will literally "cross borders" and hopefully discover new ways and chances to develop the message of Light from Bethlehem! Please do not try to get to Salzburg yourselves as you may get stuck at the border, put the health of yourself and others at risk and even damage the reputation of scouts and guides in Austria.
Original Web Page Compiled by "G@Z" 10/2020
Last Updated 28-10-2020